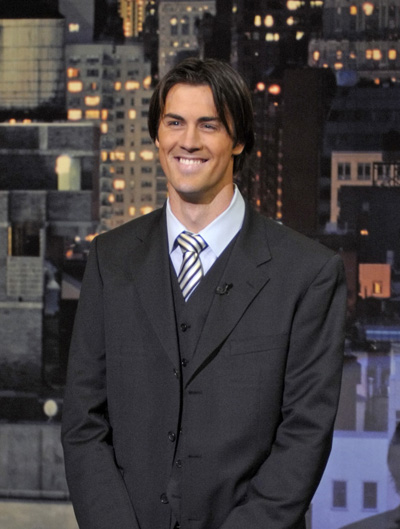 Cole Hamels from the Phillies, read the Top 10 list on the David Letterman Show
10. Maybe I'll get to be on "Dancing With The Stars."
9. Can I wear my cup in the off-season?
8. The Rays collapsed faster than my 401(k).
7. How cool a name is Cole Hamels?
6. This must be how the Yankees used to feel.
5. Is the Phillie Phanatic hitting on my wife?
4. Seriously, how cool a name is Cole Hamels?
3. How can I celebrate when the nation's economic output is the weakest it's been since the third quarter of 2001?
2. I hope John McCain will start calling me "Cole the Pitcher."
1. Now maybe I'll get to appear on Leno?
photo/list courtesy CBS